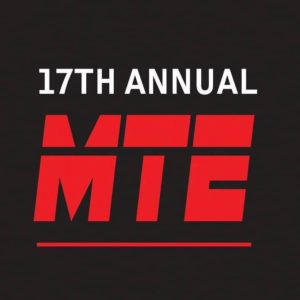 The 17th annual Mobile Tech Expo recently changed ownership and moved from a Thursday-Saturday format to Friday-Sunday. The new owners definitely run a tight ship and promoted the show very well. I made a quick trip and joined the show mid day Friday to Saturday night. Here are a few things I took away after my brief time in Orlando.
EXPANDING
The show was bigger than ever with several new startup vendors joining industry stalwarts. Anson PDR and A-1 Tools stepped up their games big time with large elaborate displays to challenge the MTE OG Dentcraft Tools (who by the way has the tightest and most efficient trade show display/store in the dent game).
NEWBIES KILLED IT
Carbontech crushed it this year. Todd Zimmerman has produced a complete modular carbon hail rod system along with several very useful PDR accessories, including the neverloose magnetic light mount (which was by far the "must have tool" of the show).
Stanliner Tools along with lifetime achievement award winner Kaz finally officially brought their unique Lithuanian PDR techniques and tools to MTE. I think they sold every single one of their beautifully hand crafted tools. Several PDR veterans were blown away with the "dancing" technique that Kaz demonstrated at the show.
LIGHTS OUT
Everyone had new PDR lights. Walking through the show I felt a slight case of the paradox of choice. Is having too many different types of hail lights a problem? Heck no!
Pro PDR Solutions still has the wide hail lights you love along with new ownership, a new logo, and better customer service.
Carl Stucky hates cords. His latest hail light has zero. The wider XL light runs off of his glue gun battery (which is mounted to the back of the light). He has also partnered with James Lee to deliver a Dewalt powered mini light.
Dent Technology has a new super compact and lightweight carbon hail light, named the Ferrari. The fade is great and the construction looks very solid. I'm guessing you could throw this thing around the back of your truck with no anticipation of it ever breaking.
The British import Dentrix hail light was seen at multiple booths. The light is super lightweight and a solid build.
James Lee of Elimadent has done it again. The dude continues to crush the light game. His version 3 mini light and brand new super wide hail light look amazing. Solid builds and very cool features include Batvac standard on mini lights, along with quick release lens change and multiple lens levels (which adjusts the fade from soft to crisp, in less than 30 seconds).
CARNAGE AT THE OLYMPICS
The Dent Olympics were epic this year. The extremely deep HSS cannon ball dents proved to be too much for almost every poor soul that attempted a repair. A few guys delivered excellent results, including first place winner, Eric Poncheco (Dent Wizard). One contestant got so flustered with his dent that he stripped down to denim short shorts and cowboy boots in order to calm the nerves. Sadly, shirtless Mr. Woody "Cheeks" Koss's bold move did not pay off in the end. He did however get a consolation bump and grind dance with John Highly and a couple of Washingtons stuffed into his waist.
WELCOME TO NIGHT RIDER
The robot apocalypse is not happening tomorrow. However, cars are getting way more complicated. They are packed with a crazy amount of sensors, high voltage electrical systems, and computers. With increased technology comes increased liability and danger. PDR Nation president, David Pinto gave a great class on the importance of pre and post scanning cars before any type of disassembly related to a paintless dent repair job. TDN's Kevin Andrews also gave a fantastic presentation at the PDR College Advanced Skills Seminar on the dangers and precautions that should be taken when working on a hybrid or electric car.
IT'S HAMMER TIME
Dent guys freaking love hammers. There were plenty to choose from this year. All of the usual suspects were at MTE along with some new comers. I've already got too many damn hammers, so I only bought one this year. The new plastic molded with aluminum core hammer/paddle from Johnny V and Keco stole my heart this year. The weight, multi functionality, sturdiness, and feel of the hammer are fantastic. Other hammers that peaked my interest included the telescoping Veloctiy PDR hammer and the super slick and almost infinite possibilities at Dent Technology. The new metal teardrop handle on "the standard" at Dent Technology feels amazing in your hand.
PDR SOFTWARE GETS SERIOUS
Paintless dent repair specific software for estimating, invoicing, and reporting has vastly improved. Just a few years ago PDR software was cool but clunky. That has changed. New systems are extremely robust and can help you run all aspects of your business much more efficiently from the palm of your hand. New features include parts pricing and ordering, accurate conventional repair pricing, retail dent pricing, tech pay, and compatibility with insurance and body shop software. The clear leader right now is Mobile Tech RX. However, PDR Mobile has plans to close the gap when it releases new features soon.
IN CONCLUSION
You've gotta go. I was only in Orlando for 30 hours and I feel it was well worth the trip. If you are serious about paintless dent repair, attending MTE is an absolute must. Getting to see all of the latest and greatest tools along with getting to know the people behind these products is amazing. However, the camaraderie, networking, and the hijinks that ensue when you get together with old and new friends every year is priceless. See you next year at the larger Orange County Convention Center, January 10-12, 2019.
Check out this video by Chris Ray, Dentless Touch
Photos from Dent Techs Only and PDR Tool Time Revolution Facebook pages