with: James Lee, Elim A Dent Tools (Georgtown, Texas USA)
written by: Richard Routson, Dentmasters (Arlington, Virginia USA)
Having a reliable and effective PDR light is essential in producing high quality paintless dent repair results. For a dent guy a fog/line board or PDR light is the number one tool in our arsenal. Without a board or light we are basically pushing blind. I have been fixing dents and searching for a good portable dent light since 2003. I have probably used and abused at least 10 lights, beginning with corded fluorescents and progressing to battery powered LED lights. My quest for a high quality and sturdy portable dent light ended when James Lee showed me his Elim A Dent light at the Mobile Tech Expo in 2014. I was amazed by the thoughtful design and construction of the light. It was the first dent light I had seen that looked and felt like a consumer grade manufactured product. All my previous lights seemed like they were pieced together with off the shelf components. James's light was a completely new product designed and built from the ground up, plus it runs on a Makita drill battery (that last for 6 hours and can be recharged in 15 minutes). Oh, and I can spin the light head around as much as I please without tangling or breaking wires, SOLD! Since my first purchase in 2014, James has made several improvements for the light and introduced new features, multiple sizes, and strip configurations. The portable light is also now available in version compatible with Makita, Dewalt, and Milwaukee drill batteries. I recently had an in depth conversation with James Lee about his latest "Revision" release. We also dove into the details of his PDR tool manufacturing journey. Here is what I learned:
Original Version 1 Elim A Dent promo video
James built a very successful PDR service business through hard work, networking, and the ability to tackle "the big stuff."
James started pushing with Dent Wizard in 2000. After a few years he parted ways on good terms and started his own business, Elim a Dent in Georgetown, Texas. He quickly gained several dealership accounts by providing excellent customer service and fixing big crushes that were previously sent to body shops. As business grew, James started to get overwhelmed with work. His reliability and time with his family started to suffer. In order to keep expanding, James networked with other local independent dent guys that had similar quality and service standards. He established agreements so they could cover each other's accounts and back up one another when they got slammed with work or wanted to go on vacation. The system worked great and James actually had outside guys join his team and become Elim A Dent employees and contractors. He also trained new guys and eventually expanded to 7 technicians until the company was sold to another party. The sale of his service company allowed James to free up his payroll costs and gain more capital to put towards his growing tool business. James still has a small advisory role with the PDR service company and actually still pushes dents every once in awhile.
"I actually go into the field and work for him under a percentage when needed.  I have to admit it was kind of strange working for my company as a tech after running it for so long, but I will say it is much less stressful to just show up push dents and go home."
18 Volt batteries are ideal for powering a portable cordless dent light
James has always tinkered with, adapted, and built his own dent tools. His creative nature and prior schooling in electronics provided the perfect foundation to create the ultimate dent light. James bought several portable lights from other manufacturers and liked some aspects, but felt they were all incomplete
"In my opinion the available lights were expensive in price and built cheaply with off the shelf components."
After trying to modify current lights failed to meet his standards, James decided to build his own from scratch. His first design utilized 12 volt LED strips powered by a 12 volt RC car battery. The 12 volt version was okay, but James really wanted to power his light with a reliable and long lasting 18 volt drill battery.
"I didn't want to carry multiple batteries and chargers. I want everything tight and compact, on one system, and I use a Makita drill so that's what I went with on the first design."
Trying to power 12 volt LED strips with an 18 volt battery was not easy. James experimented with all kinds of voltage regulators, step downs, and switching circuits, trying to match the battery with the LED's. Nothing really worked well, and in the end James developed and manufactured his own 18 volt LED strips in order to achieve the best run time and heat dissipation. His custom strips also use new LED diodes that project light more uniformly. Once he mastered the 18 volt conundrum, James's idea really started to take shape and he began making prototypes for his techs in the field. After tons of positive feedback James's realized he had a sellable product. He then found professional help that would protect his intellectual property and take his idea to the next level.

Designing and manufacturing a professional grade product is a long, expensive, and challenging process
The entire design and manufacturing process from the first mockup in James's garage to his initial sale took 3 years. The main components of the Elim A Dent light are injection molded plastic parts. Coming up with a design that James was happy with that can actually be mass produced with current mold making methods was difficult.
I had to compromise my designs. I argued with the mold makers for like 3 weeks, until we settled on the final design.
After design was finalized James had to source a few pre made components and figure out how to manufacture the rest. He wanted to keep production domestic. However, a "made in the USA" light would have cost $500 to build. China was the only option to produce a light at the right price point for dent guys. Finding companies overseas that would produce a high quality product at a reasonable price was exhausting. James tried 3 manufacturers until he found the right one. He got ripped off twice and wasted a ton of money and time researching and learning how to make a part in China.
"The biggest challenge was finding manufacturers that specialize in your area of product and are willing to work with you on a lower production bases. Hey, I'm not Walmart. I was taken advantage of by a couple of companies that never sent the product I paid for. Some sent product of such poor quality I couldn't even use.  The sad part is I was bait and switched. They sent a very good sample but the actual bulk product was terrible. I had to toss it because I would never pass that junk off to my customers."
Protecting your ideas is also expensive
James knew he had to protect his unique design, so he hired a team of patent attorneys to make sure he was protected and wasn't infringing on anyone else's product. When you're using components from major industrial manufacturers like Loc-line and Makita, you want to make sure everything is copacetic. The research and legal help proved to be super valuable when James's was sued by another PDR Light manufacturer 1 week before his release at MTE 2012. James's and his team actually proved the plaintiff's patent was invalid and won the case, $6k later.
Did you know? Once you disclose your idea to the world, it is considered public art. You then have exactly one year to protect your intellectual property with the United States Patent Office.
3D printing is great for prototyping
"3D printed prototypes are expensive but the fact that you get a physical copy of your design quickly is great. You can get it exactly right before you make molds, which are really expensive. Once the molds are made, you can only make minor adjustments."
Finding the right distribution partner is key
"I posted a video of our light on Facebook about a week or two before going to our first MTE. It started getting shared rapidly and people were showing a lot of interest. So much so that Ultra Dent Tools found me and reached out for a distribution deal. I can't go into details about our agreement but I can say Ultra is a stand up company and Steve the owner is a great guy to work with. I hope we continue our relationship for years to come."
James's deal with Ultra really helped him hit the market fast and get worldwide publicity and distribution. Included in the deal, James was able to sell his light along with Ultra's tools on his own online PDR tool store, www.elimadenttools.com. The fact that the exact same light was sold and branded under two different companies caused a little bit of confusion, but in the end it was the right move.
"Guys online would argue, "That's an Ultra light, No that's an Elim A dent Light." Some guys would call me, "I'm confused. Did you make this light? Is it an Ultra light?"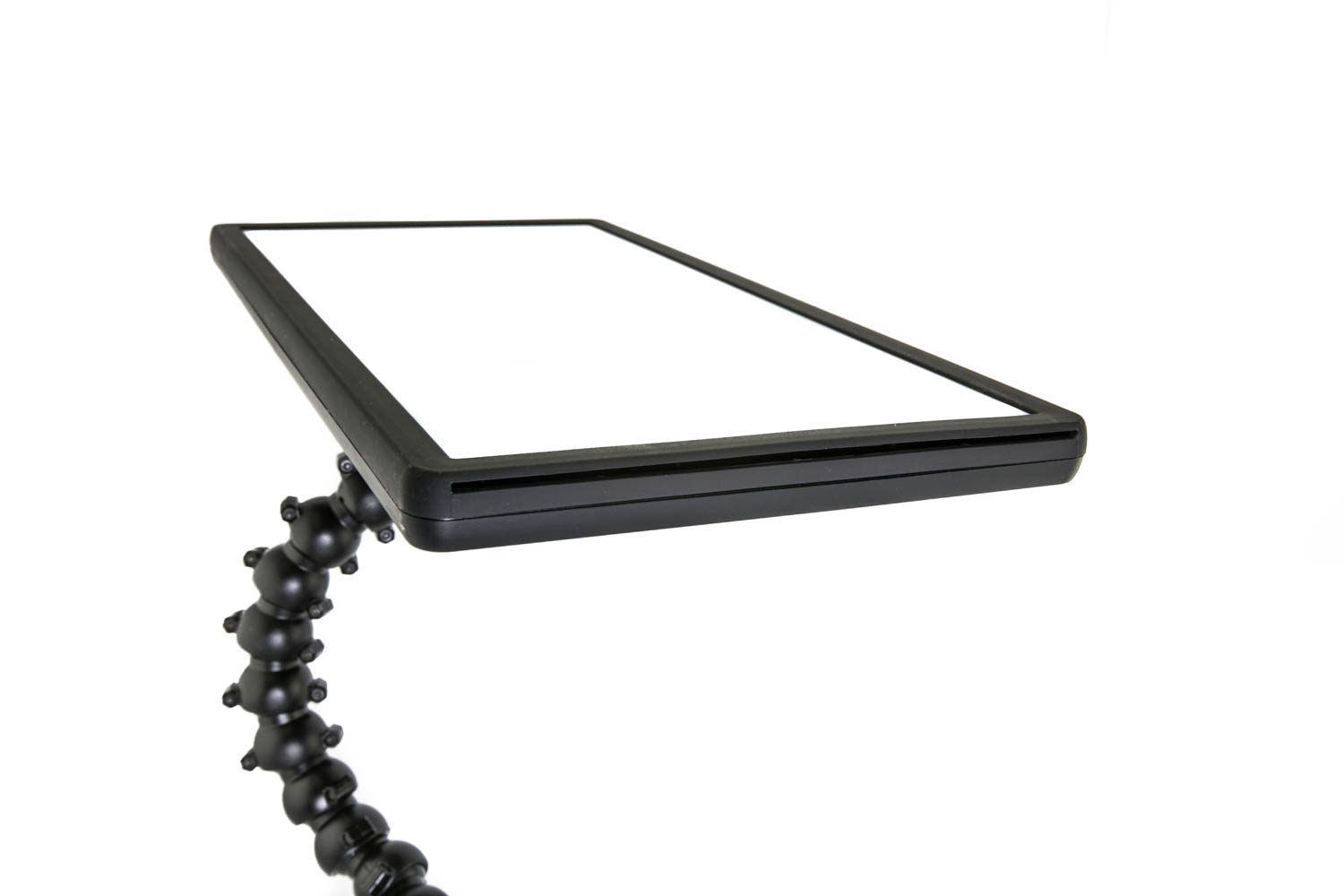 Customer service and feedback is essential
Speaking of online chatter, dent guys on Facebook are always complimenting James on his customer service. He is always available to answer questions and resolves any issues quickly. He also welcomes criticism and suggestions on how to improve his lights.
"Without a customer base, I have nothing. It's the way I was brought up. I always treat people with respect. Do good and good will follow you, has always been my philosophy."
"Most guys have been super cool. I've gotten a lot of compliments and improvement suggestions. I take them all to heart. I don't take offense."
Thoughts on investors
James has fully funded his tool company and online store by himself without investors. It was a really scary and overwhelming process. James drained his bank account in order to get the first light built and ready for MTE 2014. Since then he has reinvested all of his profits to improve his lights and develop new products. Those new ideas would definitely move more quickly if James had more capital to contribute. Instead of getting investors involved, James selects what he thinks is most in need within the PDR industry and focuses all of his time and resources towards that project.
"Investors are going to be profit driven. I'm trying to bring quality and innovation. I'm not looking to make the biggest profit off of each product. I just want it to be good. Yeah, I need to make some money, but I'm not going to cut corners to increase profits."
I think James is on the right track. He is selling way more lights than he ever thought and has transitioned from "dent guy" to a full blown tool maker and online tool store host.
The success has blown me away. I feel like I'm living in the Twilight Zone.
How the Spinal-Cord came about:
"I contacted Loc-Line and told them I needed a version of their product that would not pop apart. They actually have a C-clip adapter on their smaller versions, but didn't offer it on the ¾ Loc-Line. They told me there wasn't a market for what I was requesting.  So I said screw it, I'm going to make my own."
Fun Fact: Loc-line does not have any kind of patent on their product. They only have a trademark.
James has a new version of Spinal-Cord coming out soon that is more compact and lightweight.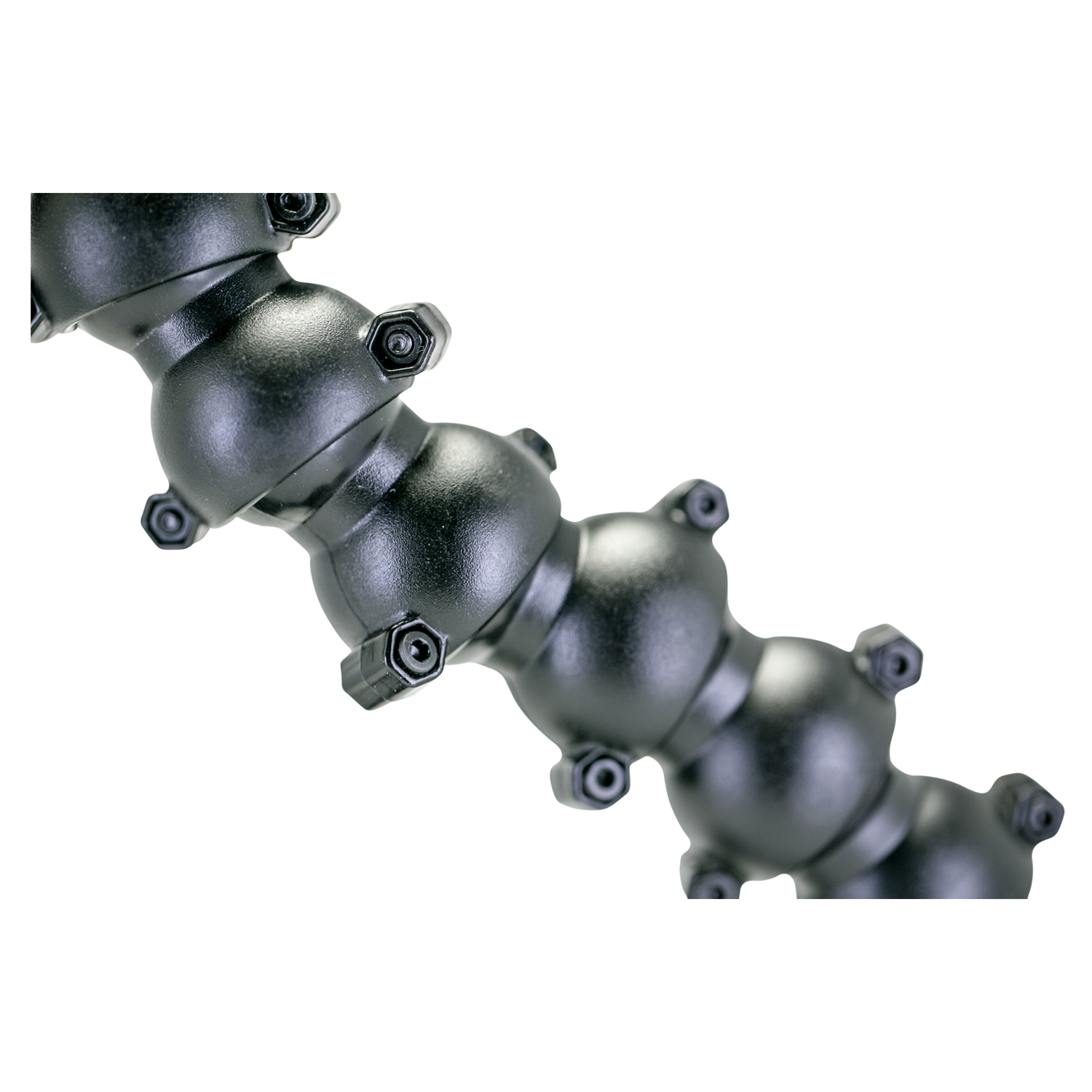 The Revision light is an update to his Version 2 light. The major improvements include:
If you have previously purchased the version 2 light and want to upgrade to the Revision, James has multiple upgrade options that will allow you to not have any down time and keep pushing. Click here for more info.
Myke Toledo from Dent Trainer.com reviews the Version 2 Revision light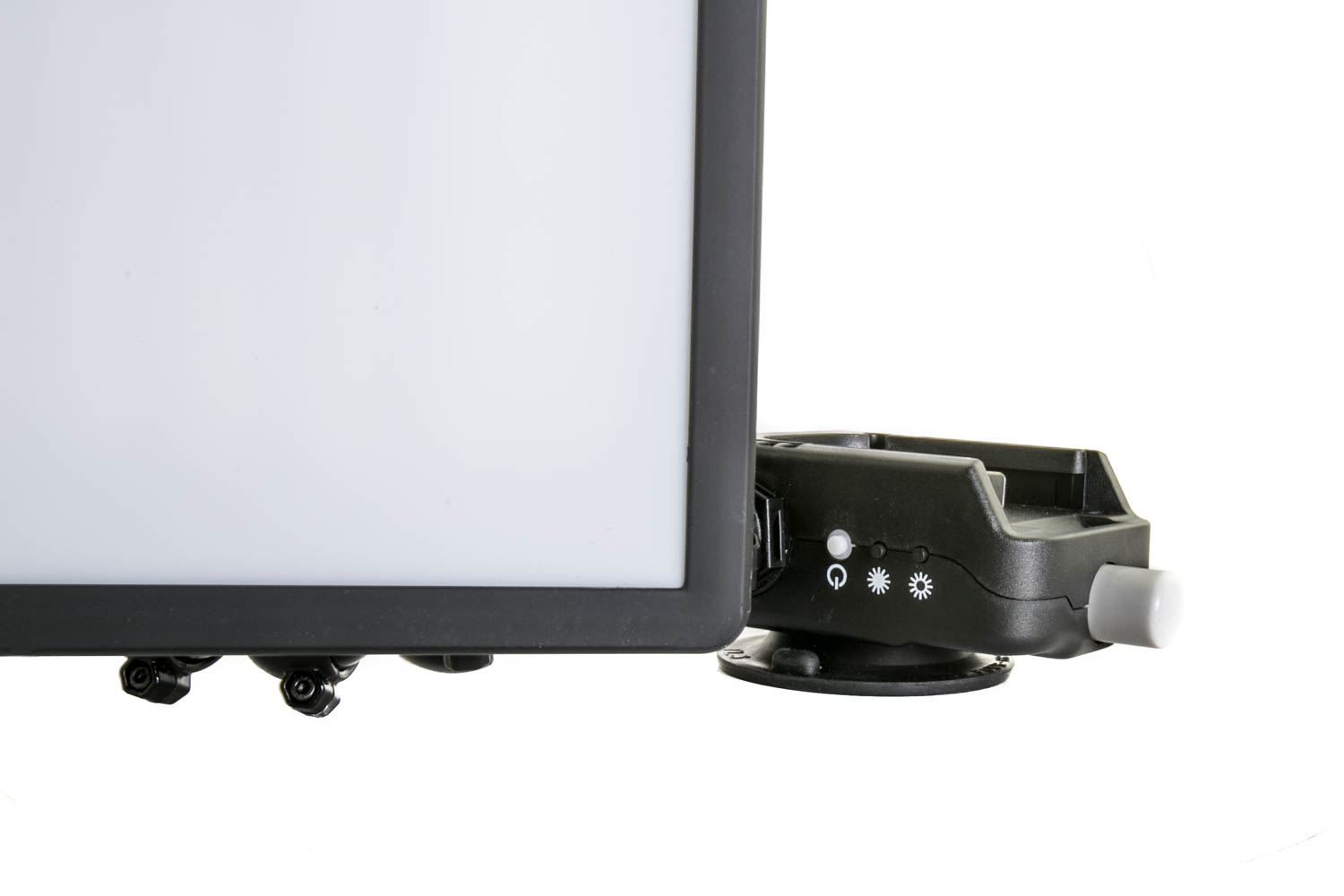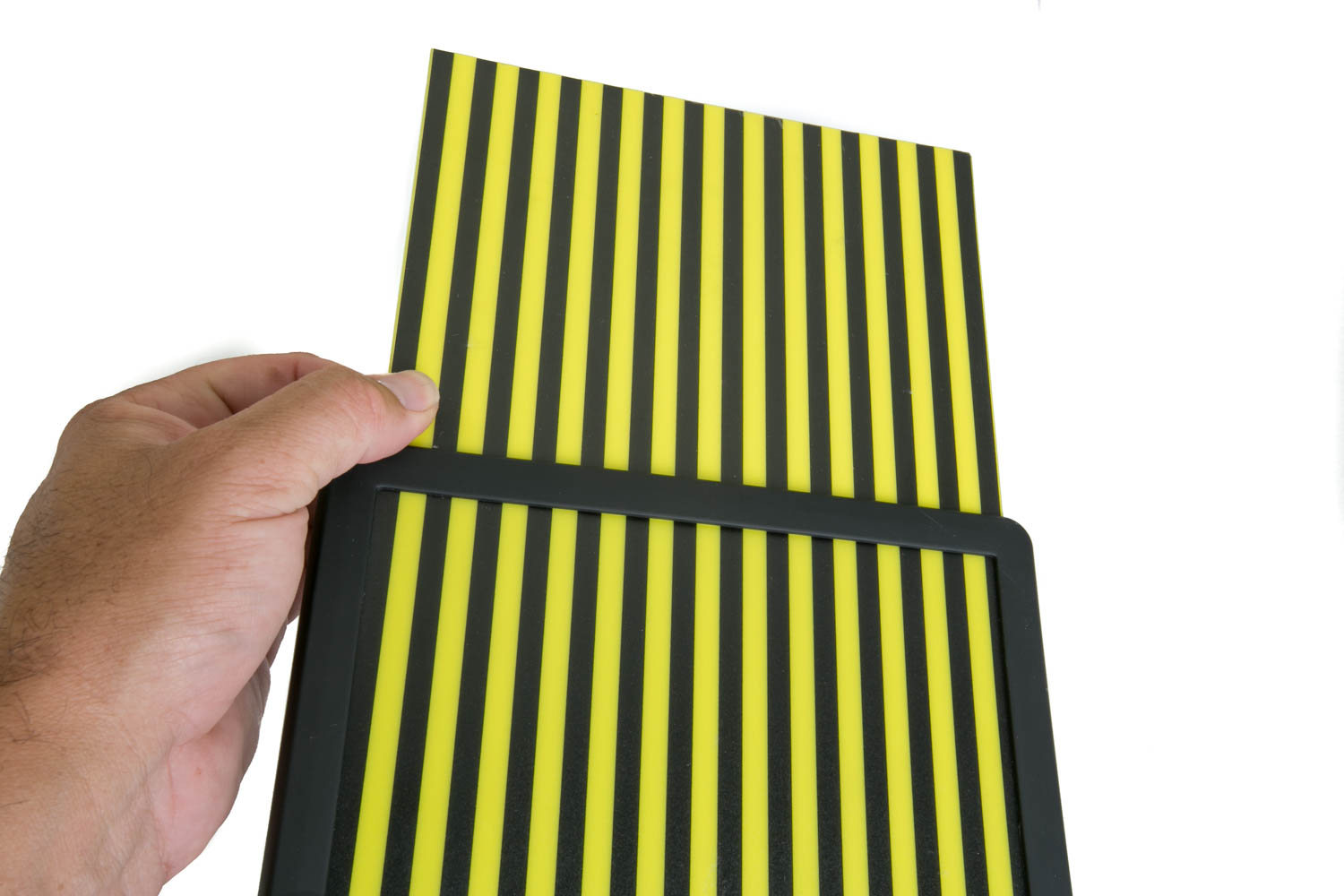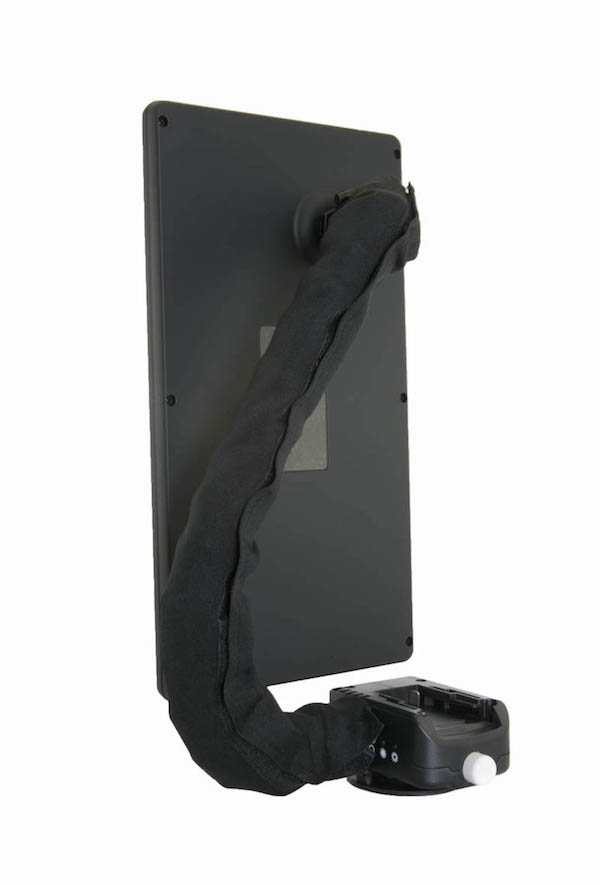 John Highley from Dent Trainer.com reviews the original Version 2 light
What's on the horizon for Elim A Dent
"I hope to continue to improve on our products and expand our product line. My mind never shuts off and I have a hard time falling asleep at night. I am a tech geek at heart so I'm always looking for new technology and hope to find ways to implement it into my designs. Some ideas I have that are not possible at the moment will hopefully become a reality in the future do to these tech improvements. I am really focused on the one system design and the ability for the customer to upgrade and or replace parts without having to purchase a new light or send it in for repair. This way they can upgrade their current product without having to pay the full price of a new product.  We can't afford down time in this business so we strive to have fast turn around time for our fellow dent guys."
"Now that I have some more free time, I've been working on crazy ideas in my head. I've been sketching and making 3D prints. I'm hoping to bring another game changer to the table, but we'll see. Someone might already have my ideas at the next MTE. That's happened before. You've got to be quick. If you've got an idea jump on it before someone beats you to it. You also have to keep your ideas under wraps. I've learned from experience that the tool manufacturing side if PDR is even more cutthroat than the service and hail side of the business."
3 projects that are close to completion:
To view the full lineup of Elim A Dent portable PDR lights along with many other tools and accessories please visit Elimadenttools.com