interviewed and written by Richard Routson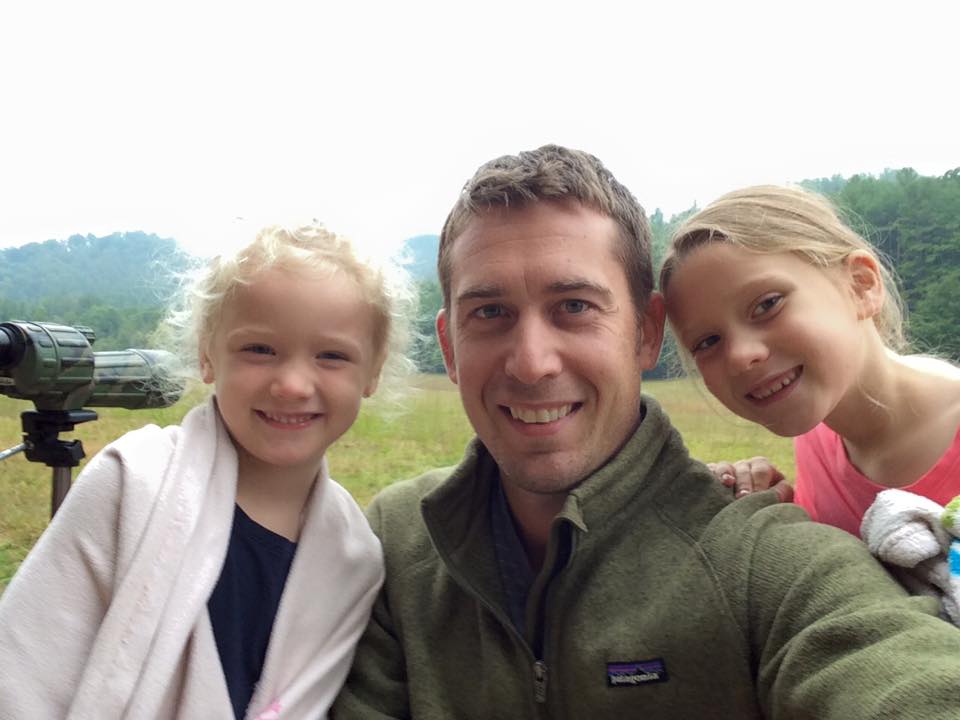 Age: 33
Started PDR in 2010
Hail technician (United States)
Lives in Danridge, Tennessee USA
PDR Nation certified in 2013
Vale certified in 2015
www.danodents.com
The Discovery
Dan was a BMW technician from 2003-2010. He always noticed  the "dent guys" that serviced the dealerships he worked at but never really thought about the monetary value of dent repair. It wasn't until two hail cars came through the service department that Dan realized how lucrative PDR can be. Dan was assigned the R&I on the two cars. When he turned in his hours for the service tickets, Dan happened to see the PDR invoices for the hail damage repair.
"I thought I was making killer money on the R&I…..When I saw his invoices for the hail damage repair, I was blown away……That's what basically lit my match. I researched PDR for about a year before I went to to California for 1 on 1 training with Myke Toledo."
Hard Times
After training, Dan had no intentions of chasing hail. He wanted to stay local and try to establish a dealership route. That first year was extremely challenging. Dan only managed to acquire one consistent account in his small farming community in Ohio.
"I underestimated the market. The dealerships had a long time local guy who wasn't that great. I thought I could take a few accounts, but they were super loyal……After a year it was looking really bleak. I was fixing dents whenever I got a call. I did some mechanic work, odd jobs, and even worked on my dad's farm just to scrape by. I actually started putting in job applications for part time jobs that would still allow me to push dents."
Everything changed in May of 2011
"I probably don't have to tell any dent guy what happened in the Spring of 2011. It hailed like a mother. The one dealership that I serviced got hit directly with hail. I went from starving and looking at going back to turning wrenches, to Holy Shit! Now what? I had never fixed a hail car. I wasn't set up for it. I didn't have a light, no hail tools. I was using a line board."
Dan contacted a former local route tech turned hail chaser that he had met a year earlier when he was researching the industry. Mike Criner came back home and basically took Dan under his wing. He set up the deal and gave Dan a 3 month long crash course in hail damage repair. After buying the proper tools and transitioning from lines to fog, Dan eventually picked up his pace and started to make decent money on the cars, and the rest is history.
"Mike was a hardass. He made me glass every dent before I moved on to the next car. He told me to get the making money idea out of my head. I needed to learn how to fix every dent in front of me. I would spend a whole day on a hood that would now take me 1 and a half hours. I'm so happy Mike was so tough on me. It made me the tech I am today"
After that first storm, Dan sat down with his wife and mutually decided a transition to full time hail chaser was the direction to go. They also decided home schooling their kids would provide a good family balance and allow them the flexibility to travel or move whenever necessary. Dan and Mike established such a good relationship in that initial storm that they still try to team up on hail gigs whenever possible.

I'm a big Christian, I believe in God, I'm a spiritual person, and on May 26, 2011 I don't know why it happened but God blessed my family, and I truly believe that.

Getting PDR Nation Certified

"I got certified when PDR Nation was established. I'm for anything that helps the industry…..I am expecting zero work out of PDR Nation. If it gets me work, that's a bonus. I pay the membership fee, because I believe in the cause and I trust the people that are in charge to help lead the way…..If you want to be part of something, put some effort into it. Maybe you've got to spend a little bit of money."

Words of advice for aspiring hail techs

It's all about hard work. You've got to bust your ass and have exceptional dent repair skills along with good people skills and time management skills.

"When it hails somewhere, you get in your freaking truck and you drive there. You don't wait on a phone call. Be aggressive. You've got to be confident in your skills. If you don't have the skills, forget it. There are way too many great techs out there."

"The average NFL players league expectancy is 2.7 years. I feel it's like that for a lot of hail techs too. You've got a couple of years to prove yourself, and if you don't you're gone. Now more than ever, because it's crowded. If you're working in a body shop, you have to be good. Because if you're not, there are 10 other guys knocking on the door every day."

Teamwork is essential. It is really important to find a partner or group of guys that share your work ethic, drive, and quality. It also helps to have a partner that balances your skill set. Working as a team also gives you the flexibility to chase different storms.

"Mike is a better tech than me, hands down. He's been pushing for 15 years. But we work together because we make each other better and each bring a certain skill set to the table. Typically I handle the paperwork, adjusters, and body shop managers. I am always bad cop and Mike is always good cop. Most importantly we know what to expect from each other and trust one another. We're independent technicians. So when a deal is winding down in one body shop, either of us can go prospect for new deals. One of us will stay and finish out the current storm while the other starts up the next storm. The key is to have consistent work with a smooth transition."

Finding a team

Dan recommends all new hail techs need to get out on the road and meet as many other hail guys as possible. Create a network of techs you think you can work well with and then filter down that network until you have a tight group of guys you can trust and know what to expect from.

"When you're a new tech, you get to the storm put your head down and start working. It's pretty easy to observe how the other guys around you are working. You can then pinpoint the guys you know you could work well with and trust."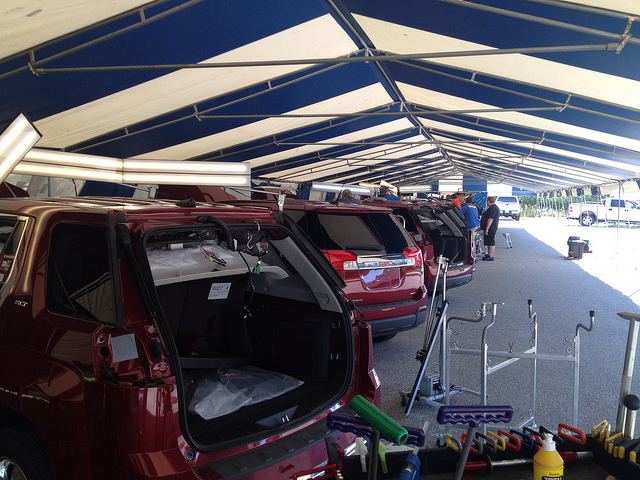 Family has to be right

"It's hard. I'll be the first to admit, It is hard as hell to manage everything on the road. If you're thinking about chasing hail, family has to be at the forefront. Your wife has to be on board. If she's not on board, it just won't work. My wife has a Masters degree in speech pathology but we made the decision to have her stay at home and homeschool our kids. That's what works for us."

The hail life is hard on single guys too

"I've met so many young single guys that have just ruined themselves. They've got no one to hold them accountable. They chase hail and then party, drink, go to strip clubs, get into drugs….I'm working in New Mexico now, there are guys that are going to freaking Juarez to party at night." (Juarez, Mexico is one of the most violent and dangerous places on earth do to drug trafficking.)

Premarketing is the way to land deals

"I premarket a ton. I do a lot of work in the offseason meeting with body shop owners and managers, trying to lock down deals before hail hits. I include PDR Nation info on my flyers and brochures when I premarket. That's the only time you can really sell the fact that you are certified by Vale or PDR Nation. The day after a storm, they could care less about that stuff. At that point it's all about percentages and being able to do clean work."

Professional Goals

1 year – "My goal is to work as few days as possible and be home with the family. I want to fix cars as cleanly as possible and make as much money as I can as quickly as possible."

5 year – "I'd like to be able to get phone calls to work storms because of my name, and not have to go to storms and prove myself to get work. I want to be at the top of the list."

10 year – "I'm 33 now. I would love the opportunity at the age of 43 to pick one storm a year and then spend the rest of my time at home with my wife and kids. I'd like to be a fly fishing guide or a hiking guide. Have everything paid off, have money in the pocket and be able to do whatever I want to do."

To learn more about Dan's PDR company please visit www.danodents.com